Look no further than gated living if it's time to upgrade your lifestyle. Gated communities have become increasingly popular among homeowners in Colorado Springs and for a good reason. This blog post will explore why gated living is the ultimate lifestyle upgrade.
Gated Living Offers Security And Safety
Among the most significant advantages of living in a gated community is the enhanced security and safety features that come with it. Controlled access, security personnel, and surveillance systems ensure that only residents and authorized guests can enter the community providing peace of mind and a sense of security for homeowners, which is especially important in today's world.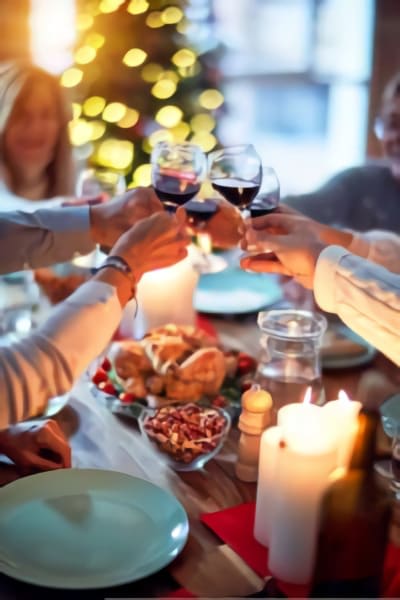 Increased Privacy And Exclusivity
Gated communities offer privacy and exclusivity that aren't readily available in traditional neighborhoods.
Often developed in areas away from the hustle and bustle of big city life, these communities provide residents with a serene and peaceful atmosphere.
Depending on the Colorado Springs area community, there are often a variety of residences from which to choose, including luxury condos, townhomes, and single-family homes, so homeowners can select the type of dwelling that suits their preferences and lifestyle best.
Additionally, gated communities often cater to specific lifestyles, interests, and hobbies, including:
Golf Communities

Over 55 Communities

Equestrian Communities

Luxury Home Communities

Active Adult Communities

Resort-Style Communities

Mountain Communities

Nature Reserve Communities
These communities offer more exclusivity, as homeowners can enjoy living among like-minded individuals with similar interests and life experiences. So whether you're looking for a luxury condo, townhome, or single-family home, there is a gated community that can meet your needs and elevates your lifestyle. (New home listing alerts can help you stay in the know!).
Amenities And Services

Gated communities often offer a wide range of amenities and services that enrich and enhance the lives of residents. While amenities vary from community to community, some of the most common could include:
Controlled Access

Surveillance Systems And Monitoring

On-Site Business Center

On-Site Fitness Center

Community Swimming Pool

Game Courts

Golf Course Or Driving Range

Pathways For Walking Or Biking

Green Space Or Parks

EV Charging Stations

Package Drop Facility

Access To Nearby Private Schools, Country Clubs, And Other Exclusive Amenities.
Property Value And Investment

Living in a gated community can increase the value of a home and serve as an intelligent investment. The exclusivity and amenities of gated living often translate to higher property values and potential appreciation over time. Additionally, owning property in a gated community can be a wise investment, with the potential resale value being higher than in non-gated communities.
In conclusion, gated living is the ultimate lifestyle upgrade for those looking for luxury, security, and exclusivity. There are countless benefits to living in a gated community that will instantly upgrade your lifestyle to the next level. If you are considering moving to Colorado Springs, consider gated living a viable option. Please get in touch to start the search for your dream home in a gated community today.